Meet the Kydds
Charlotte Read-Kydd, BVSc, MRCVS (aka "Dr. Charlie") and her husband, Angus Kydd, own and operate Stockton Veterinary Hospital in Stockton, NJ. Putting everything on the line to open their practice is just another chapter in their storybook romance.
The beginning of Stockton Veterinary Hospital's story takes us back to England where Charlie and Angus are both from. The couple met when Charlie was 11 and Angus was 13.
Charlie knew from the age of three that she wanted to work with animals. In fact, when she was 11, she begged her parents to let her volunteer at a local veterinarian hospital just so she could shadow and learn as much as she could. Perhaps it was destiny, but Charlie volunteered through high school at a practice called Stockton Veterinary Hospital.
The karmic connection doesn't end there. Charlie had gone off to college in Liverpool, England and then to Cornell in Ithaca, NY. Meanwhile, Angus ended up in school in New Jersey pursuing a career as a private pilot. Charlie and Angus hadn't seen each other since they were younger but, fate intervened again when a family friend encouraged Angus to visit Charlie at Cornell. As Angus puts it, "I flew up to Ithaca to see Charlie and within minutes of being reunited we just knew. It was cosmic." They were married a few years later and have been working towards their goal of owning their own business ever since.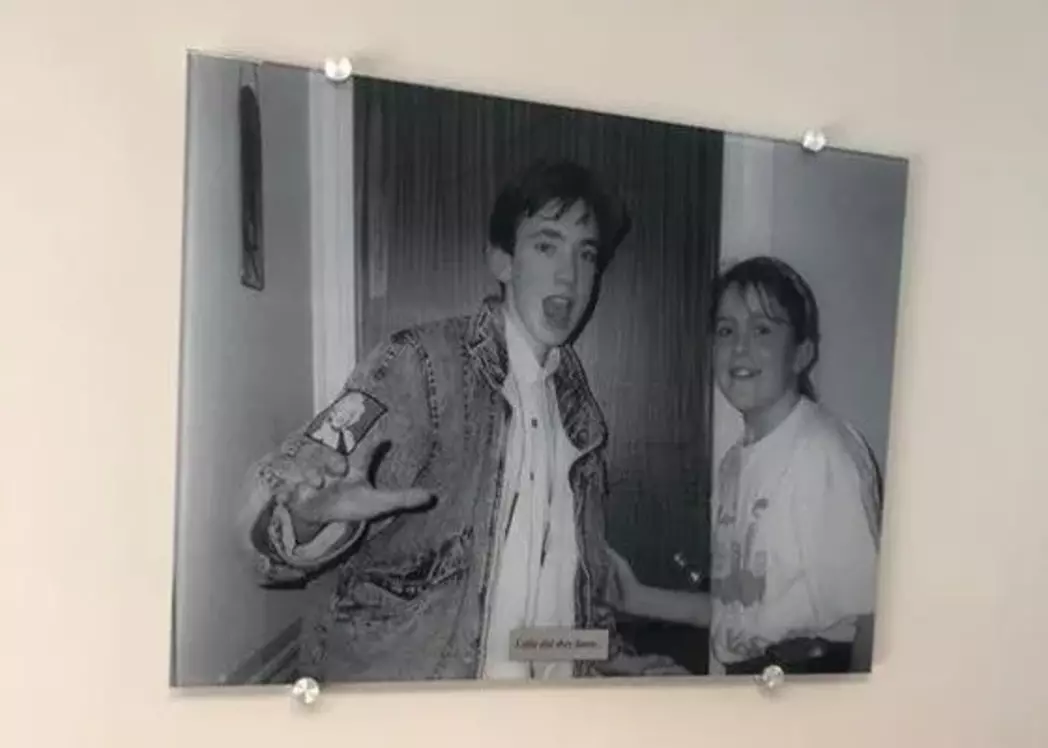 Giving customer the power to succeed
Charlie and Angus have been clients of Valley since March 2017. They were referred to us by an external business broker. Geriann Smith, VP, Healthcare Lending, initially met with them regarding their lending needs and then she connected them with Stephen Bearse, VP, Area Manager in NJ to discuss the full scope of their banking needs.
From there, Cindy Ledis, SVP, Division Head NJ, who was a former client of Dr. Charlie's teamed up with Stephen to see how they could help the Kydds build and grow their new practice. When Charlie and Angus said they needed an advanced piece of medical equipment, Stephen and Cindy introduced the couple to Highland Capital Corp. (HCC), a company that specializes in equipment financing. The Valley team has also introduced them like First Data,  for payment processing. As Angus put it, "By meeting Cheryl at HCC and helping us with the financing for this sophisticated piece of equipment, it allowed us to attract the kind of professionals we needed (such as an area Oncologist)."
Customer care
Charlie and Angus are beyond happy with the relationship they have with Valley. They credit Valley with helping them make their dream a reality and have said, "The kind of client care that Valley gives us inspires us to want to give that level of care to our clients."
Their state-of-the-art facility has been handcrafted and strategically laid out to be a place where clients feel welcome and comfortable while also providing innovative and superior therapeutic care. They are just as passionate about their clients' pets as they are. The Kydds hang canvas prints of their clients (pets and their owners!) and their own dogs on site.        
Being local matters
Charlie and Angus are from a small town in England and have always appreciated what it means to "be local." Their current staff are so local in fact that they can walk to work. Charlie and Angus sponsor multiple community events in town and have grown their business by word of mouth alone. When it came time to seek a Bank that could help them build their dream business, they knew it had to be a local bank. Not only did the Kydds hit it off immediately with the team at Valley but what impressed them the most was how personalized the relationship was from day one and how Geriann, Stephen, Cindy and the team took the time to understand what their immediate needs and long-term goals were first before designing the right financial package for them.
The future is bright
Charlie and Angus have over 4,000 patients from all over the nation and continue to grow through referrals from happy clients. Despite their rapid success and incredible growth, the Kydds are some of the most down-to-earth, humble, genuine people you'll ever meet. They don't take any of their success for granted knowing they put all their sweat equity (literally renovated the facility by hand for weeks) and dreams into building this business. We wish Charlie and Angus great success for many years to come!
Fun fact: after we interviewed Charlie and Angus, we were able to snap some photos of the 10 bulldog puppies they helped deliver!
Each and every business impacts their community in its own way. Behind the Sign is a feature that highlights our clients' successes in business and how a partnership with Valley helps to enable it. Follow along to hear the stories behind the signs of these businesses and learn what makes each business as unique as the community they serve.