From humble beginnings to remarkable growth
Starting with just an idea around a kitchen table, Community Options has evolved into a non-profit organization with a mission to provide housing and employment supports for persons with disabilities. It was founded on February 9, 1989 by Robert Stack in Bordentown, NJ and has expanded into ten states with over 5,500 people working for the organization. Thirty years later, their mission still stands strong. Through their growth, Community Options has maintained the philosophy of providing their core services in small, community-based settings. Each and every day, Community Options works to empower persons with disabilities. They believe people with disabilities should live within the community in homes that meet their needs and have the opportunity to acquire social and employment skills rather than be placed in segregated settings. 
Boosting self-esteem and social skills while facilitating happiness
For Community Options, the heart of their organization is making an impactful difference in the lives of the people they serve. Everything the non-profit does is person-centric and designed to provide individuals the opportunity to live self-determined lives. They offer programs like Real Life Choices, which aids families in New Jersey caring for members with developmental disabilities at home, allowing families to remain together for as long as possible; Red Ribbon Academy, a medical day program for adult individuals who have the most severe medical fragility and treat them with respect, warmth and compassion while encouraging them to reach their highest potential; and School to Employment Program (STEP), a job/transition program for high school students and young adults with special needs.
Community Options believes that people with disabilities should have the opportunity to work in real business settings alongside trained professionals. Which in turn, allows individuals the chance to acquire both social and employment skills while achieving competitive integrated employment.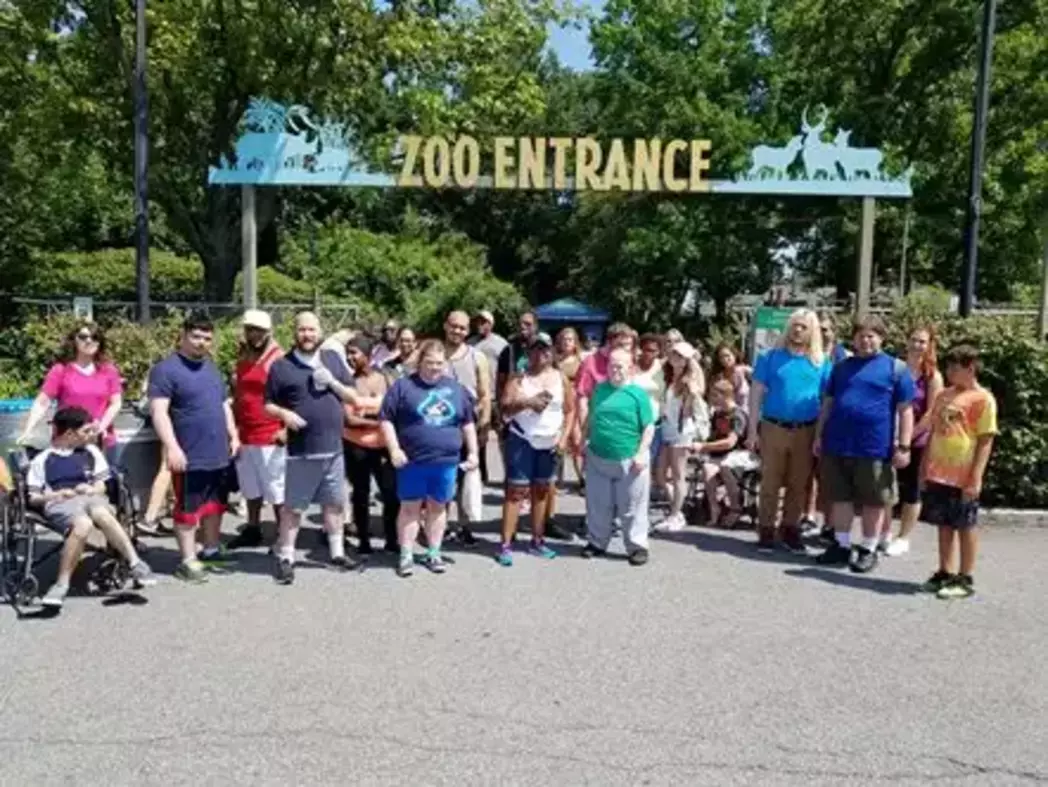 A strategic partner for a better future
An organization that makes such an impact in the lives of the people they serve, needed a banking partner that shared their values. Enter Valley Bank.
Like many nonprofits, cash flow is a challenge for Community Options. With our help, Community Options has created a streamlined home-buying process. They're able to secure financing for homes, and plan and execute the necessary renovations so that individuals can move in faster. With Valley, Community Options was able to speed up the closing process by over 45 days.
"Valley's customer service is second to none. We work with two highly motivated partners, Mwaura Muroki and Stephen Bearse who continue to always be responsive and professional."
Fun fact: Community Options owns two flower shops (Vaseful Flowers and Gifts) that provide floral arrangements for dozens of weddings year-round! These two shops are the only non-profit flower stores that provide employment to people with disabilities in the nation.  
Life changing success
Community Options has cultivated a reputation for providing exceptional person-centered services that are unique to each individual's needs. They foster a safe, kind environment where lives are transformed. Through their collaboration with community partners, Community Options has helped the lives of thousands. From developing an array of income – producing projects, entrepreneurial businesses employing people with disabilities, one-to-one job coaching and individual micro-enterprises, Community Options will stop at nothing to help people with disabilities experience the pride that comes with receiving a paycheck. Community Options also manages over 600 homes nationally, providing a safe and nurturing environment for individuals with disabilities to live. They believe that all it takes is a home—a home where people go to feel safe, comfortable and loved and that everyone is entitled to this.  
People at the heart of it all
With thirty years behind them, the next thirty looks bright for the organization. They look forward to working with states and their Governors to move more people out of institutions and provide support for them in the community, as well as developing additional integrated employment opportunities for people with disabilities. Currently, the organization supports over 3,600 individuals and that number is only expected to grow within the coming years.
Founded with their clear and simple mission, Community Options positively impacts so many people that the organization has become a part of the lives of the people they serve. They believe progress is always attainable to those who give whatever it takes.
About Behind the Sign
Each and every business impacts their community in its own way. Behind the Sign is a feature that highlights our clients' successes in business and how a partnership with Valley helps to enable it. Follow along to hear the stories behind the signs of these businesses and learn what makes each business as unique as the community they serve.