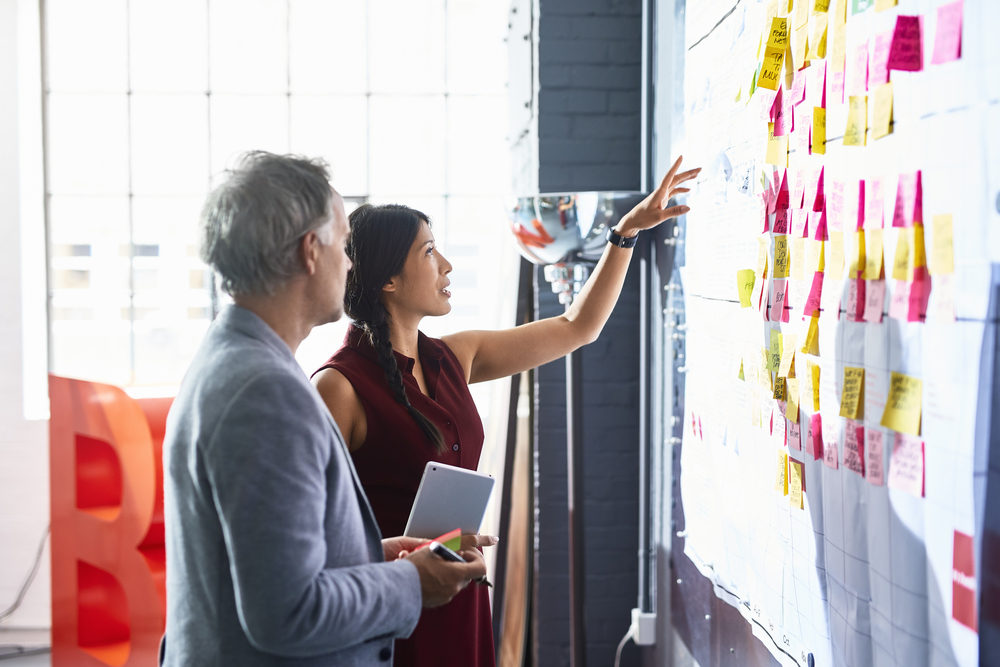 It's no surprise that the pandemic was difficult for small business owners. This was particularly true for those who depended on face-to-face interactions with customers or were just starting out. In fact, some statistics put permanent closures due to the pandemic at roughly 200,000 establishments.
Still, despite the hardships, some business owners who were able to pivot their business plans and get creative found that not all the changes they made to accommodate the pandemic landscape were totally bad. Take Nicole Pomije for example, the creator and owner of The Cookie Cups.
Pomije started the business out of her home kitchen 6 years ago. After selling her products at local farmer's markets and events in the Twin Cities, she decided to open a retail bakery space in Wayzata, MN. "I spent nine months renovating this space when I was pregnant with my now almost-four-year-old daughter, and we opened in April 2018," said Pomije. The company did so well that Pomije opened a second bakery location in October 2019.
The second location started off well—with kids' birthday parties and cooking classes booked through May 2020—but then the pandemic hit in March 2020. Business abruptly halted, and Pomije's bakery team was furloughed for 60 days while she figured out her next move. Below, Pomije shares how a little creativity helped pull her business through the pandemic and what she plans to keep in place once things return to normal.
When the pandemic hit, how was your business most impacted?

Pomije: The biggest impact I noticed right away was having to close our cooking classes and birthday parties completely. We transitioned to DoorDash and Grubhub and we also have our own website where people can order our products for pick-up or delivery. I knew right away though that this would not be sustainable, since most of our revenue comes from the parties we do in our locations.
What were some of the main pivots you decided to make in your business to help lessen the impacts of the pandemic?
Pomije: While we were closed completely for that initial 60 days of the pandemic, we came up with the idea to create at-home baking kits we could ship. This was a process, since we did not have manufacturers set up for ordering products for the kits, boxes and other items we wanted to include. It took a ton of behind-the-scenes work to source products and packaging. Our graphic designer worked to create the box designs of the initial 2 kits we were planning to release. After 6 months of planning and development, we released our first 2 at-home baking kits in September 2020. To date, we have 6 kits for sale and 3 more coming out early 2022. We sell them on our website, Etsy and Amazon, and the kits have been seen on the Today Show, Entertainment Weekly and The New York Times.
How did the innovation of selling kits help your business during the pandemic?
Pomije: We released the first kits just in time for the 2020 holiday season, which I believe worked to our advantage. To date, we have sold over 3,500 baking kits, and we expect to sell close to 5,000 this holiday season.
Do you plan to keep this as part of your business moving forward?

Pomije: We do. I'm not sure what the future holds right now, but in a perfect world we will continue to develop our line of baking kits and also run the bakery. We had to close our first location in June 2021 after months of hanging on. It just wasn't sustainable, and we don't know if things will ever go back to 'normal.'
What additional plans do you have for the future that might have been fueled by pandemic impacts?

Pomije: Our plans right now are to stay the course. We have 3 new baking kits in development to be released, and depending on how the holiday season goes, we will plan for more new kits next year. As for our other plans, we know this is working, so we're sticking to it. We have plans to release our first 'no bake' kit and our first adult kit as well, which we hope will be a hit!