Many of us pursued a mix of acting, singing or dancing as kids, either for the fun of it or to show off our natural skills. Maybe it led to a professional career in theater or a fun hobby to focus on after work and on the weekends. But no matter how advanced your skills are, theater programs offer kids an outlet to express themselves, gain confidence and create lasting friendships. Sondra Bonitto is a professional actor, singer and dancer who wanted to create a space within her community for people of all ages.
Fun Fact: Sondra came up with the name "Triple Threat" because she was dubbed a triple threat by a critic because she can sing, dance and act.
A community need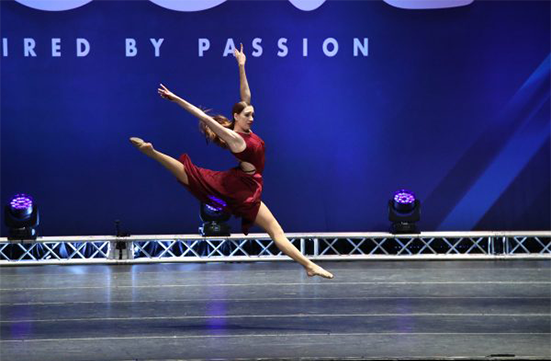 Triple Threat Performing Arts LLC caters to all ages, from kids who are just starting to explore their skills to senior citizens who want to add a little fun to their days. When talking about how the center has impacted the community, Sondra told us, "It aids in bringing people together. It enriches the lives of children and helps tell our stories through artistry. The arts matter." 
Sondra was inspired to start this business because of her passion for dance. "I started dancing at 4 years old," she says. "The target audience for my business are children and adults starting at age 2. My studio is not just a dance studio; it encompasses all genres of the performing arts."
Being a Black Woman in business
Sondra wants to make sure that she inspires other girls to follow their passions, whether it's becoming a professional actress or owning their owning business or both. She is working to help support other black-owned businesses by developing relationships, getting to know the owners, learning what their contributions are and finding out what they want their story to be in society.
"I love to build relationships and other black-owned business owners depend on those relationships. The camaraderie helps to promote businesses."
Sondra's advice to women of color who aspire to own a business is something we should all keep in mind. "Surround yourself with people who speak life into you and support you," she advises. "Once you do that you can accomplish anything. Have people in your life that strengthen you and remind you of how needed you are in the community."
Sondra's background…because it's too cool to not share…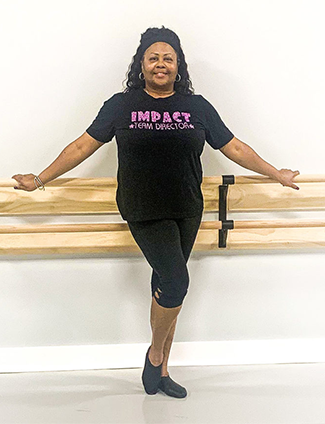 Sondra started studying performing arts at the age of four at The Frank Hatchett Center for the Performing Arts in her native Springfield, MA. She trained for 13 years in all forms of dance as well as voice and received awards in dedication, choreography and performing student of the year. 
After high school, she continued her study at The Boston Conservatory of Music and made her professional debut during her senior year. Sondra made her Broadway debut in the Broadway hit Ragtime (original cast/album) and was a featured singer in City Center Encore Series of House of Flowers starring Maurice Hines. In 2000, she received a nomination for a Barrymore Award for playing the title role in Harold Arlen's St. Louis Woman. 
In May 2008, Sondra served as Assistant Director/Choreographer for the stage musical Dreamgirls at Stage Aurora Theatrical Company in Jacksonville, Florida and remains an artistic associate for the theatre company.
She now teaches jazz, musical theatre, hip hop, tap, lyrical/contemporary and voice at Triple Threat Performing Arts while also being a single mom to her daughter. (We think her nickname should be Super Woman.) She has been awarded on the competition circuit for best choreography, 1st overall, "musical theatre at its best", "poetry in motion" and "most entertaining."
Partnering with Valley
Sondra told us that being a customer at Valley has helped promote her business and put things into perspective, as women contribute a lot to the economy and entrepreneurship, and she feels supported by the team she works with.
Sondra was referred to Valley by her brother-in-law because she was on the hunt for helpful resources to get her business off the ground after COVID-19 forced her to close her doors. 
We are thrilled to have customers like Sondra, who are helping to pave the way for the next generation of artists, business owners and triple threat performers.