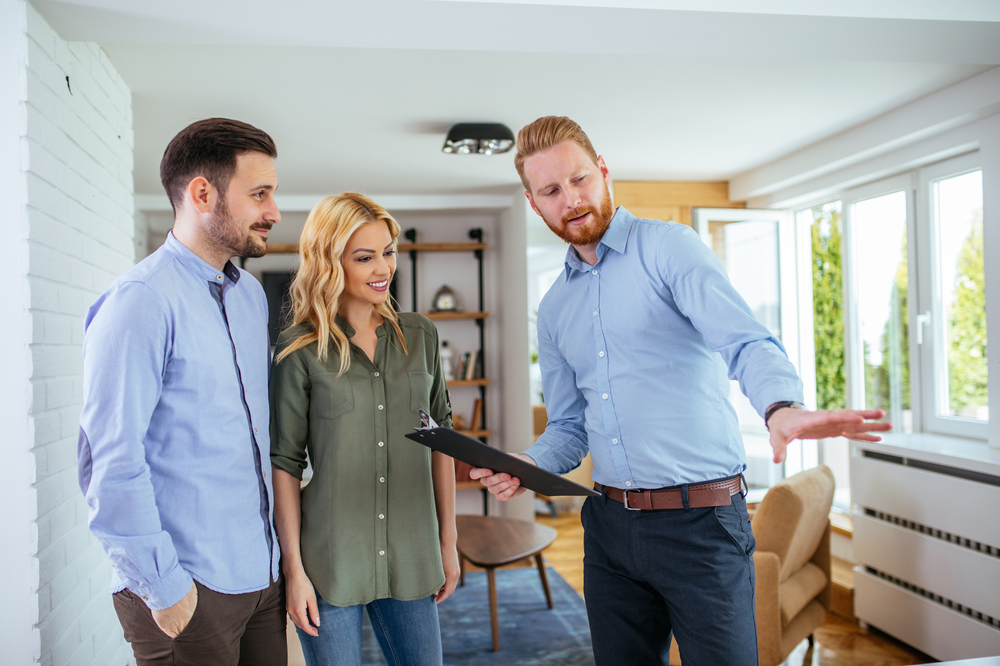 Despite being the so-called "slow" season for real estate, the housing market was a hot one in the first month of 2022.
Home purchase demand remained strong, inventory was — as usual — extremely low, and prices kept on their upward climb.
Will February be more of the same? What can you expect if you're hoping to buy, sell, or invest in real estate this month? Let's take a look.
1. Declining housing affordability
The biggest takeaway from January is that rates are on the rise — and perhaps at a much quicker pace than anyone had predicted.
According to Freddie Mac, the average 30-year loan rate now sits at 3.56% — well above the sub-3% rates we saw a few months ago and a whopping 77-basis-point jump over this time last year. With the Federal Reserve signaling tighter monetary policy in the coming months, experts project mortgage rates will continue rising as 2022 goes on.
When you throw in inflation and double-digit home price gains, overall housing affordability starts to take a major hit. In fact, according to a report from title insurer First American, the typical house is now 21% less affordable than it was a year ago.
2. A clamor to buy before rates rise more
Rising rates have caused a pullback in refinancing activity, but home purchase loans are actually on the rise. According to the Mortgage Bankers Association, applications to buy a home were up 8% last week, as buyers rush to capitalize on low rates before they're gone. 
As First American's chief economist Mark Fleming put it in a recent report: "While rates are expected to increase steadily throughout 2022, many potential homebuyers may try to jump into the market now before rates rise further. The fear of missing out — or FOMO — on low rates and the potential loss of housebuying power may supercharge the housing market ahead of the spring homebuying season."
3. More upward bumps in rents
It's not just buying a property that's gotten more expensive. Rents are on a tear lately, too. According to Redfin, rents were up 14% in December — the biggest monthly jump in over two years. The average monthly rent now clocks in at just under $1,800 — about $300 more than the typical mortgage payment.
It sounds hard to believe, but owning a home — despite recent price trends — is actually more affordable than renting in 58% of U.S. markets, according to an ATTOM Data Solutions report.
4. Crypto, crypto, crypto
Crypto is starting to become more common in the real estate world. Apparently, almost 12% of first-time homebuyers last year sold some sort of cryptocurrency to make their down payment. That's up from less than 5% pre-pandemic, according to Redfin data.
There's now a crypto mortgage on the market too. Launched recently by a company called Milo, the program lets you leverage your crypto holdings (rather than sell them off) to buy a house or invest in real estate. According to a press release from the company, there's already a long wait list of buyers chomping at the bit.
5. No wave of foreclosures
If you were hoping a slew of low-cost distressed properties would hit the market once the remaining 800,000-plus homeowners come off forbearance in the coming months, don't hold your breath. Despite predictions that there might be an uptick in foreclosures as these pandemic-spurred plans expire, data shows it's just not happening.
According to a report from ATTOM Data Solutions, foreclosures were down 8% in December from the month before. While they did notch an annual increase, it marked the second monthly decline in a row. 
As Rick Sharga, executive vice president at foreclosure platform RealtyTrac, explained in a press release: "The COVID-19 foreclosure tsunami that some people had anticipated is clearly not happening. Government and mortgage industry efforts have prevented millions of unnecessary foreclosures, and while it's likely that we'll see a slight increase in the first quarter, we probably won't see foreclosure activity back to normal levels before the end of 2022."
Know your market
At the end of the day, real estate's a local game, so these trends may or may not ring true for your specific market. Make sure you speak to a local real estate agent or mortgage broker for on-the-ground trends in your area. Only then can you make the most informed and strategic decision for your real estate goals.
Aly Yale has no position in any of the stocks mentioned. The Motley Fool owns and recommends Redfin. The Motley Fool recommends the following options: short February 2022 $65 puts on Redfin. The Motley Fool has a disclosure policy.
This article was written by Aly Yale from The Motley Fool and was legally licensed through the Industry Dive Content Marketplace. Please direct all licensing questions to legal@industrydive.com.